Create and curate content with ease
Building a website can be expensive, time-consuming and hard to manage, so we're here to make the process as painless as possible.
Our team will build your site, train your staff and support you long term.
Why publishers love Publish
We've built a content management system specifically for publishers. Backed by more than three decades of publishing prowess, we offer the system, strategy and support to set you up for long-term success. 
Are you:
Looking to publish content quickly?
Seeking to simplify your production processes?
Hoping to better engage and grow your audience?
Advertise and grow subscribers?
Struggling with elements of your current website/s?
Let us:
Build your website/s
Streamline your workflow
Satisfy your audience and advertisers
Implement a powerful paywall.
Show you the benefits of an all-in-one digital solution
Publishing a digital website was paramount to future-proofing our newspaper. Pagemasters made this an easy task for us with lots of communication and listening to our ideas. The CMS is easy to use and our website is on par or better than any in the state. Our subscribers have let us know on many occasions that they love the professional and clean design of the website.
Drew Creighton
Digital Editor, Boonah Newspapers
We've created a platform like no other.
Mix and match free or paid content with member-only areas. Limit access for those without logins and encourage your site's visitors to create an account – either at a cost or for free.
Streamline your workflow.
Working within a team or collaborating with contributors? Establish efficient workflow systems and customise admin access to ensure you have complete control of who does what on your website.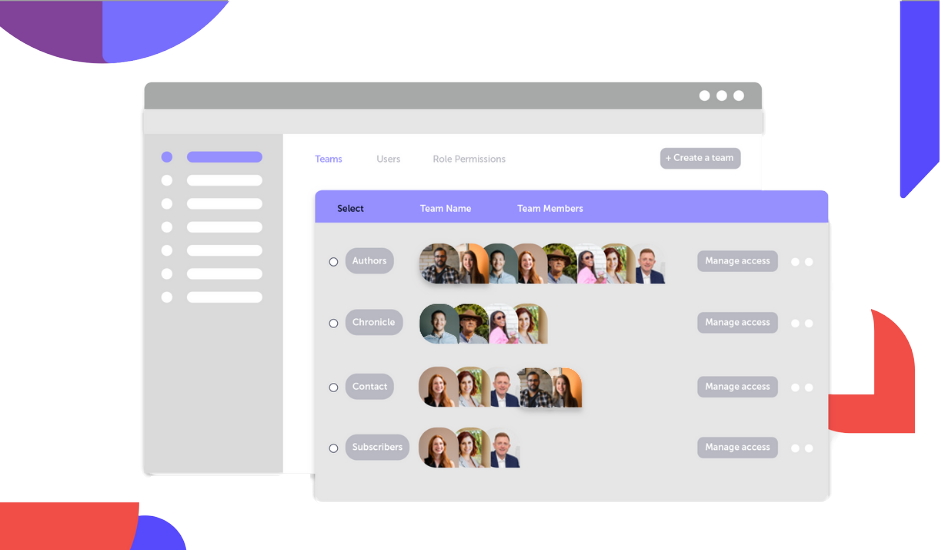 Whether we build you one site or several, our user-friendly interface allows you to share content around your network and amplify it via social media at the click of a button. It's never been easier to reach your readers.
Keen to dive deeper with Google Analytics, manage payments via Stripe, or sync signups to Mailchimp? The publish platforms suite of industry-leading integrations provides an all in one digital home.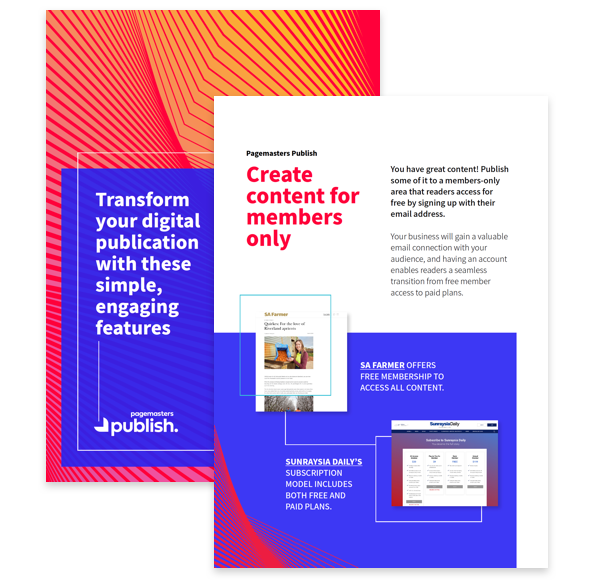 Transform your digital publication with these simple, engaging features
Learn how to add engaging features to your digital publisher so your content gets seen!
Designs that meet your needs
One design does not fit all, that's why we've designed specific themes to meet the needs of your organisation.
Newspapers are our bread and butter. We've designed a range of customisable options that feature a suite of tools to help grow your audience, open up new revenue streams and keep your readers coming back.
Our attractive designs will bring out the beauty of your print product. Combine free and subscriber-only content to keep your readers engaged between editions and give advertisers more bang for their buck.
Amplify student voice by providing a platform for them to showcase their work and gain first-hand experience using the sort of technology that is powering newsrooms and other content-publishing hubs. Or, create a site to share your university's academic research. 
We're with you every step of the way.
Let's get to know each other and make sure we're the right fit. You'll learn about Publish and how we can benefit your business.
Next, we'll introduce your personal project manager to discuss your site in more detail and ensure we hit the ground running.
Then, we'll work with you to bed down a structure that suits your immediate needs and vision for the future.
 While we're working on your site, we'll also train you and your team to publish like a pro!
Our support never stops – we're partners now! Once you're up and running, we're only an email away.
Let us show you how we can bring your vision to life