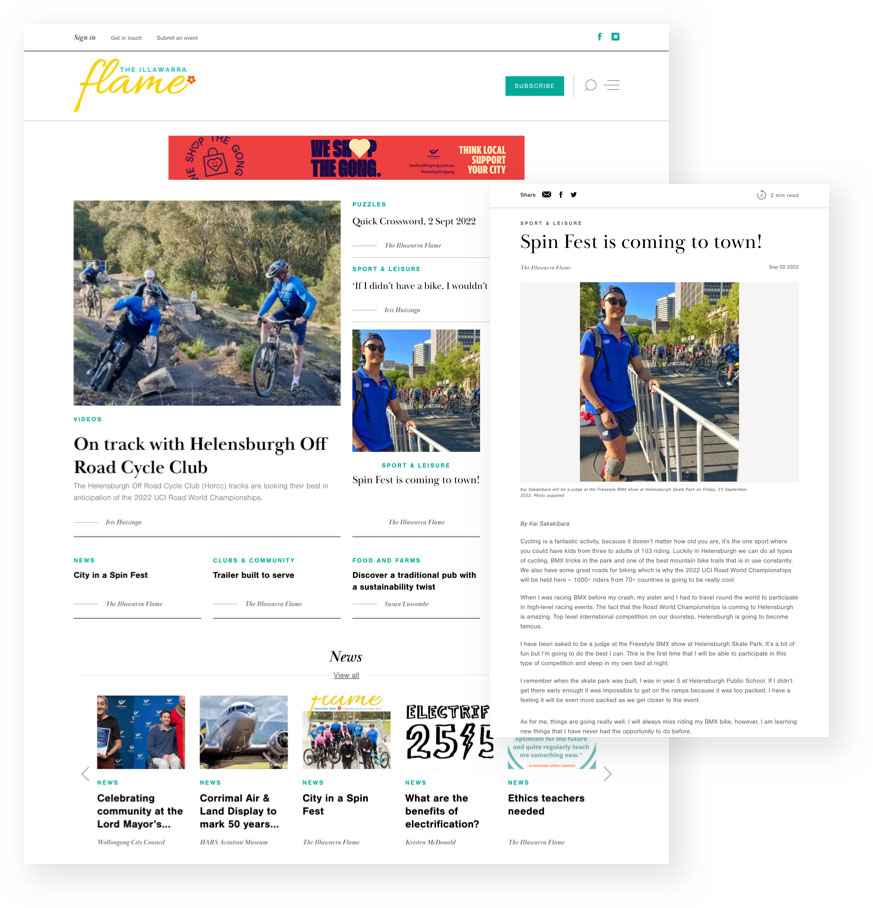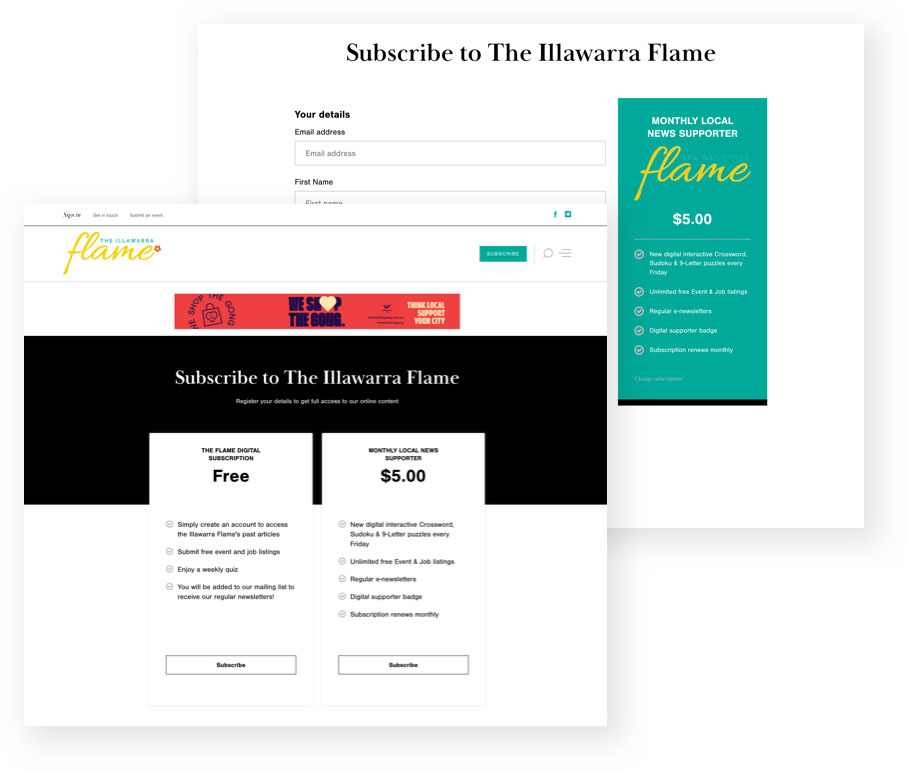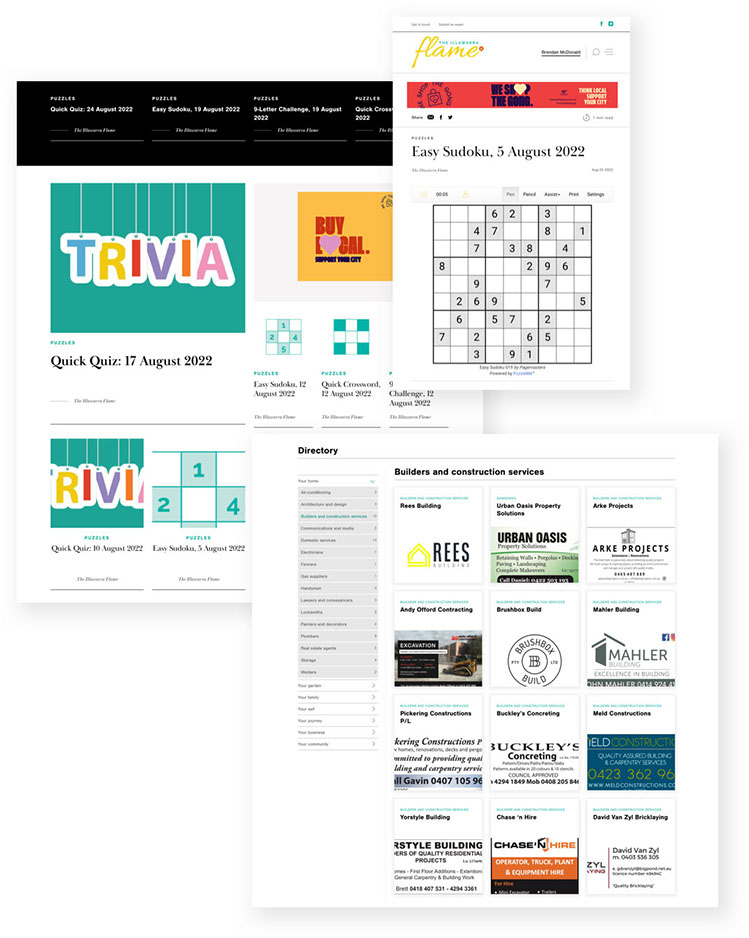 Amid rising print costs, two small NSW publications were consolidated into one with a focus on increasing digital revenue streams and audience engagement. 
Following their final editions in December 2021, monthly news mags 2508 and 2515 entered the new year under one title: The Illawarra Flame. The Flame is delivered free to 11,000 homes and businesses in New South Wales and is also stocked at select local libraries and newsagencies.
As part of the rebrand, editor Genevieve Swart took several steps to enhance the Flame's digital presence on the Pagemasters Publish platform.
First came upgrades to the website design and structure, including a hybrid paywall model that features a free-signup option while also encouraging donations. Visitors to the site can either subscribe for free (to unlock most of the site's articles) or become a supporter (to access exclusive content – including digital puzzles produced by Pagemasters – and other benefits). 
Modernising with a premium out-of-the-box theme did more than just give the site a fresh look as it embarked on this phase of its digital journey. Designed and built by Publish, the Luna theme allows all digital subscribers – paid or free – to contribute content; subscribers can submit events via a form that then generates an article for the site's admin to proof and publish. This functionality not only encourages readers to create an account but also streamlines the production process.
Furthermore, the platform's MailChimp integration ensures everyone who signs up is automatically synced to a mailing list that receives the Flame's comprehensive digital newsletters, which are created using a template developed by the Publish design team. 
The Flame incorporated the Publish listings module to promote local services, presenting an additional revenue opportunity alongside pages where people can order a subscription to the print edition, purchase the wonderfully illustrated South Coaster guidebook or buy other goodies including cups and gift packs.
Backed by Publish, the Flame is firing on all cylinders. To find out more about how our experienced team helps small publishers establish an online presence, engage their audience and grow their revenue, visit publish.pagemasters.com or get in touch today.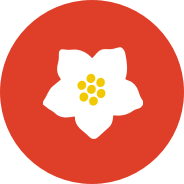 "It's great to be working with a team of professionals."
Genevieve Swart Co-founder, The Illawarra Flame