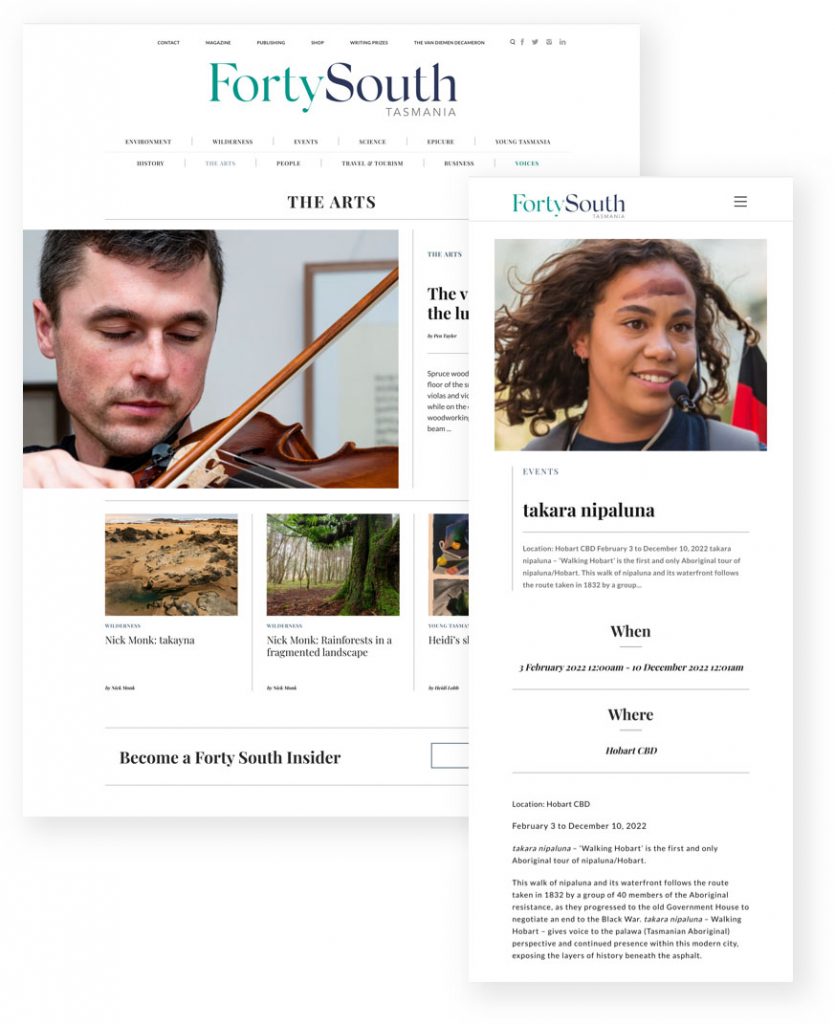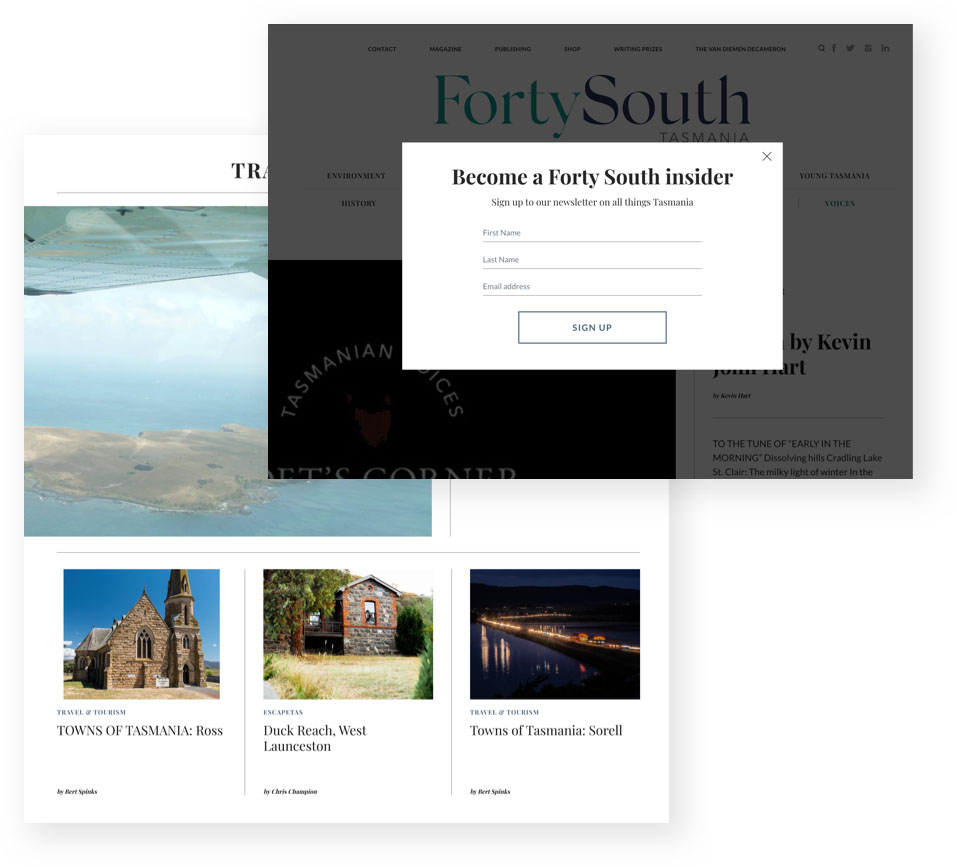 Forty South is a high-end magazine that wanted to aggressively pursue a digital business model while ensuring the online product matched their elegantly designed print product. This was a big moment for the business and it had to be executed tactfully.
How we helped
We chatted with Lucinda and the team about their objectives, dreams and apprehensions. It was decided a custom-designed magazine theme, coupled with our Pro software package, would get them where they wanted to go.
Our designers delivered a beautifully unique website, and Forty South staff received in-depth instructions and tips from our news software experts. Our training is more than just a how-to guide; we are always happy to offer advice and insights into how your business can use our tech suite to generate revenue.
Package features include:
Custom design
Strategy consultations
Content migration
User migration
Custom newsletter signup
Asset manager
Ad manager
Event calendar
Training and support
Hosting
The Publish platform is allowing us to broaden our engagement with advertisers and readers, leading to new revenue opportunities."
Lucinda Sharp Director, Forty South