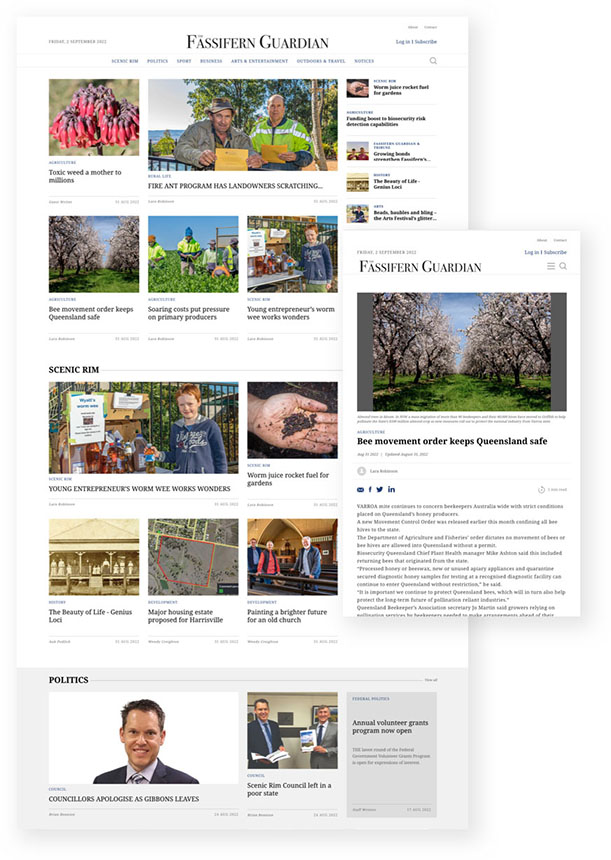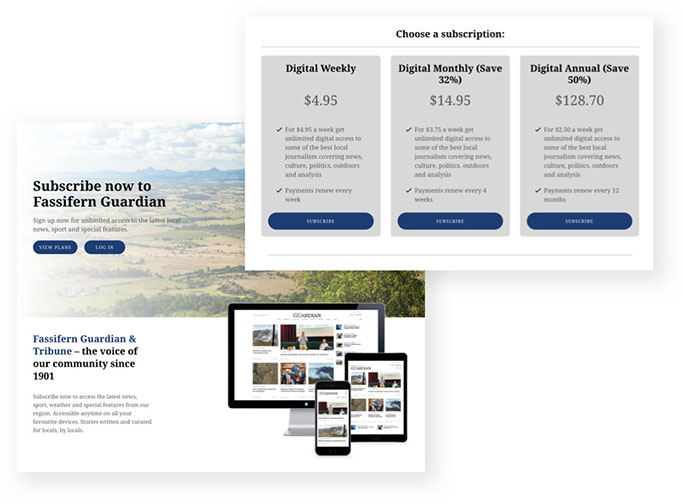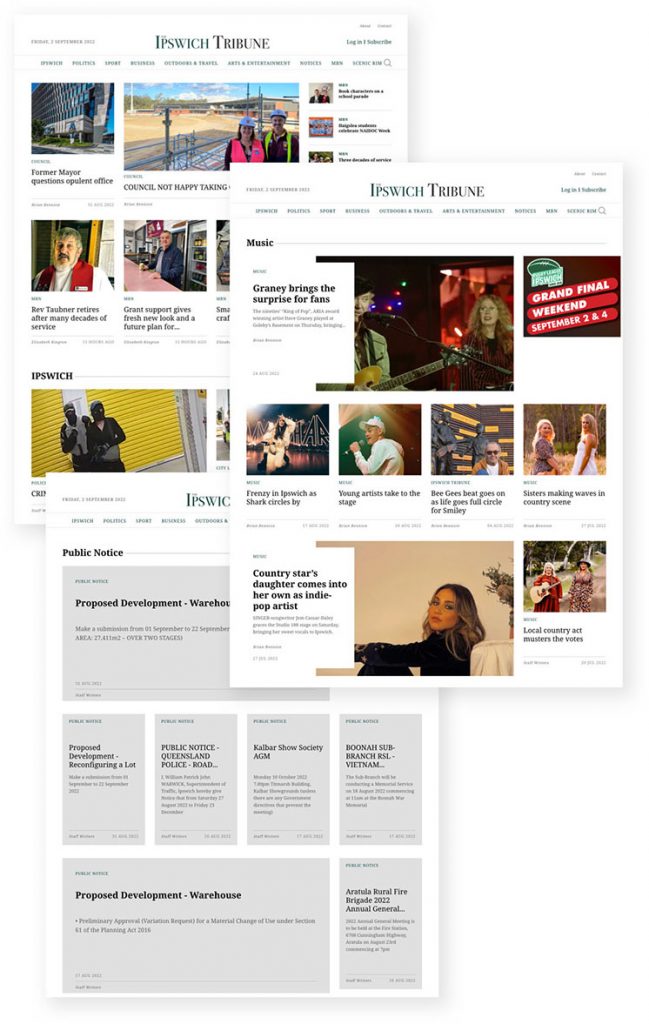 It's been a big few years for the team at Boonah Newspapers. In 2019, the Boonah-owned Fassifern Guardian & Tribune partnered with Pagemasters Publish to establish a digital news service that would complement their 118-year-old print operation.
Based 88km southwest of Brisbane, the weekly publication had built a loyal following in urban and rural Queensland – but there was hope the independently owned newspaper could reach more readers with its high-quality journalism and photography. That's where Publish came in.
Working closely with the digital editor, we customised the out-of-the-box Aurora theme that Publish developers built in-house, while also helping formulate a digital strategy that included multiple paid subscription options via our multipurpose paywall. All digital subscribers are automatically synced to a mailing list via the platform's MailChimp integration, ensuring readers new and old receive digital newsletters direct to their inbox.
Less than two years later, the newspaper was split into two print publications – The Fassifern Guardian and The Ipswich Tribune – in an effort to better represent their increased readership in those communities.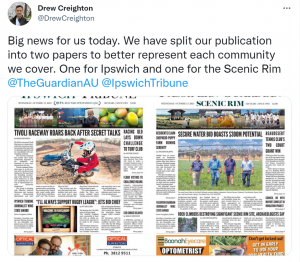 The Publish team swiftly spun up a second website with the same design as the first. The platform's multisite functionality allows articles to be distributed across both sites at the click of a button, while housing two or more websites on one network also simplifies asset management and admin duties.
Subscribers to the Guardian have access to paywalled Tribune content, and vice versa, however publishers managing multisite networks on the Publish platform also have the option to limit their audience's access to the individual site they signed up to.
The Queensland Country Press Association – which represents more than 60 news outlets across Queensland and northern NSW – recognised the Fassifern Guardian & Tribune with two gongs at their 2021 media excellence awards, including Best Paid Newspaper. 
"Brilliant," said the judges. "Taking Boonah's locally-focused weekly tabloid to bi-weekly with the addition of a spectacular broadsheet Saturday edition and expanding into Ipswich and Scenic Rim region obviously took courage – but has paid huge dividends with weekly circulation approaching 9000."
Establishing an online presence has proven a boon for Boonah. To find out more about how our experienced team helps publishers grow their audience and revenue, visit publish.pagemasters.com or get in touch today.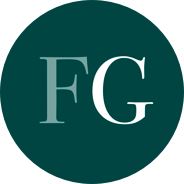 "Publishing a digital website was paramount to future proofing our newspaper. Pagemasters made this an easy task for us with lots of communication and listening to our ideas. The Publish CMS is easy to use and our website is on par or better than any in the state. Our subscribers have let us know on many occasions that they love the professional and clean design of the website."
Drew Creighton Digital Editor, Boonah Newspapers