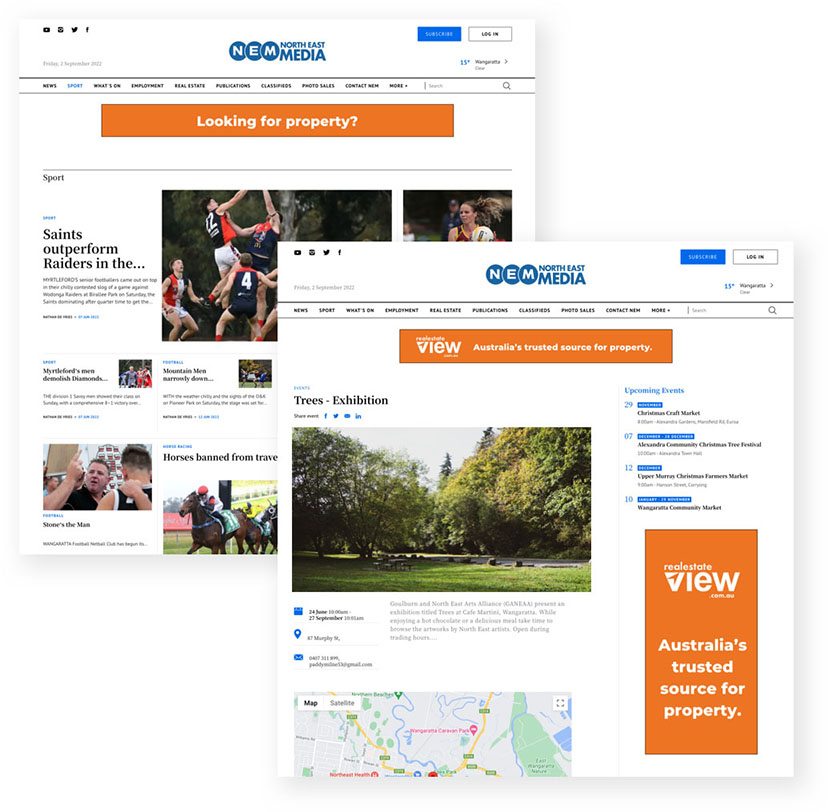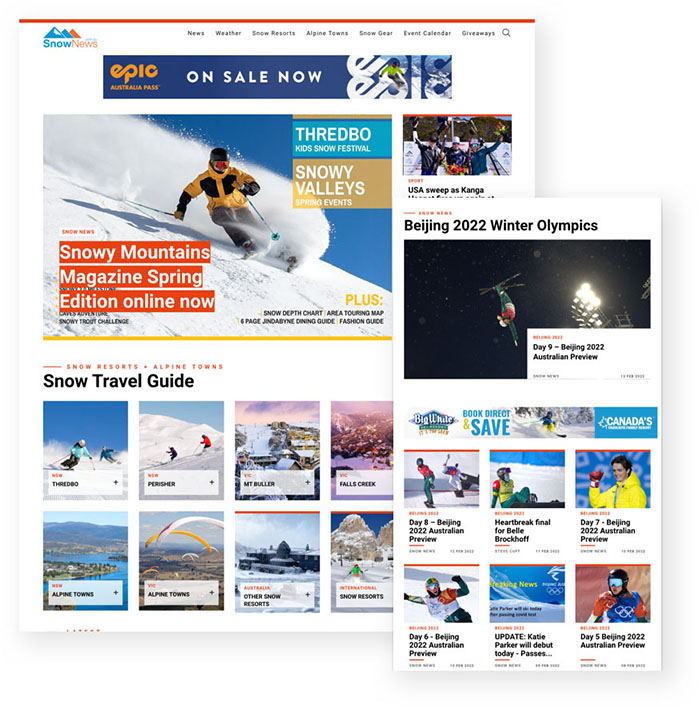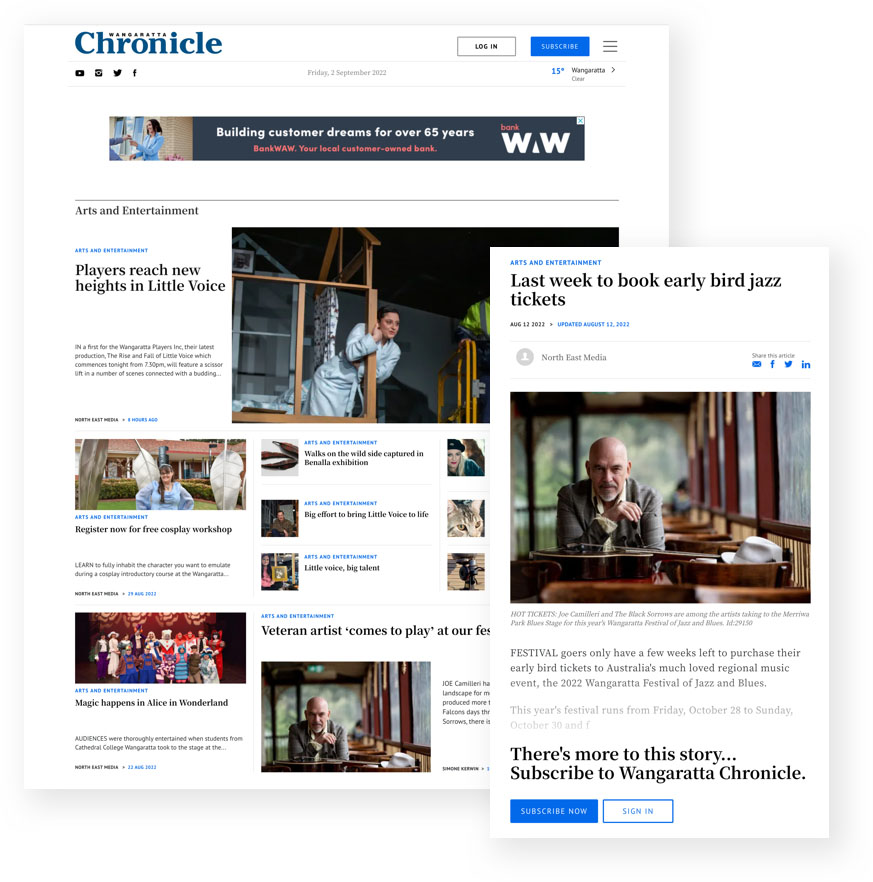 As the publisher of iconic mastheads such as The Wangaratta Chronicle, along with a slew of lifestyle mags and media services, North East Media is a sizeable player in Australian regional news media. A few years ago, NEM faced a turning point, realising they had to modernise their digital infrastructure if they were to keep pace with their major competitors.
They needed an enterprise-level CMS, purpose-built for digital news providers, which would streamline publishing workflows (and cut expenditure), while unlocking new online advertising and subscription revenue. The solution was Pagemasters Publish – specifically, a network of 14 news and features websites powered by Publish and expertly integrated with NEM's existing third-party software.
nemedia.com.au   |   wangarattachronicle.com.au   |   snowymagazine.com.au
How we helped
Pagemasters' senior project team conducted detailed consultation and scoping sessions with NEM stakeholders. An involved and in-depth design process commenced and, once the visuals were approved, the site builds and data migration began. Parallel to the site builds, a Microsoft Teams integration was created – the key to connecting the print and digital products.
Publish's specialised paywall technology gave NEM the power to develop a modern premium-content strategy, to adapt to changing reader behaviour and increase their reach. The Publish paywall is a powerful subscriber-management tool, and this complemented NEM's renewed focus on targeted email newsletters designed to increase website traffic and expand their digital assets.
Pagemasters delivered comprehensive training to NEM staff before launch, and were on hand to provide additional training once the sites were live. 
Project features include:
Bespoke design
Custom integrations
Multisite network
Paywall – paid and freemium plans
Content migration
User migration
Asset manager
Ad manager
Business directories
Classified listings
Event calendar 
Training and support
Hosting
"Pagemasters consolidated NEM's digital media activities into an advanced newsroom content management system which helped streamline workflows. Digital subscription revenue has helped fund the creation of unique content. These comprehensive sites have played an important role in the company's transition to becoming a multimedia news and information provider for North East Victoria and beyond."
Edward Higgins CEO, North East Media