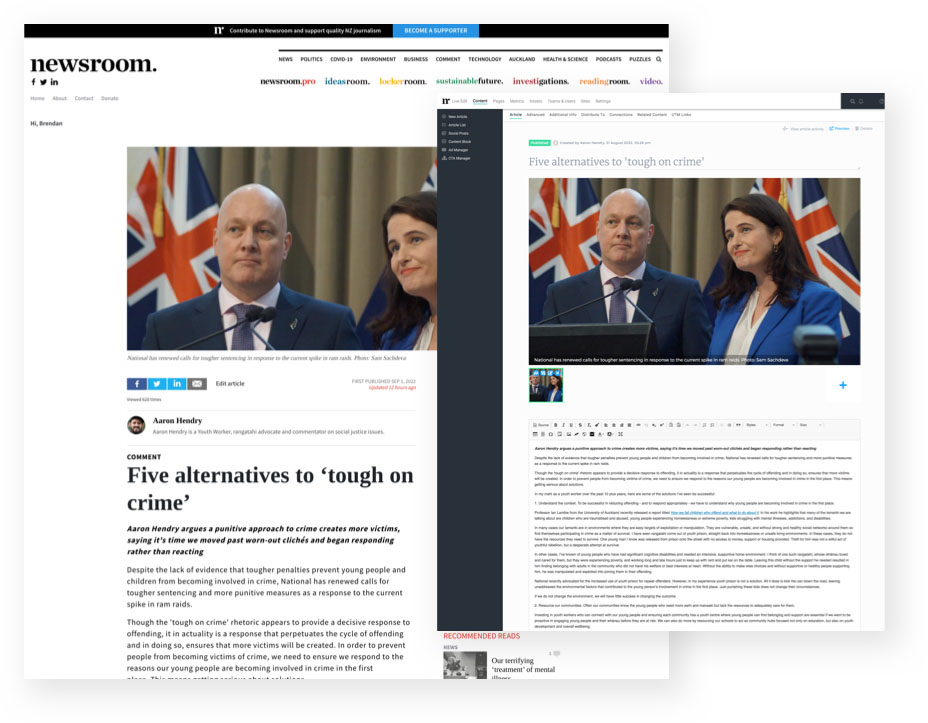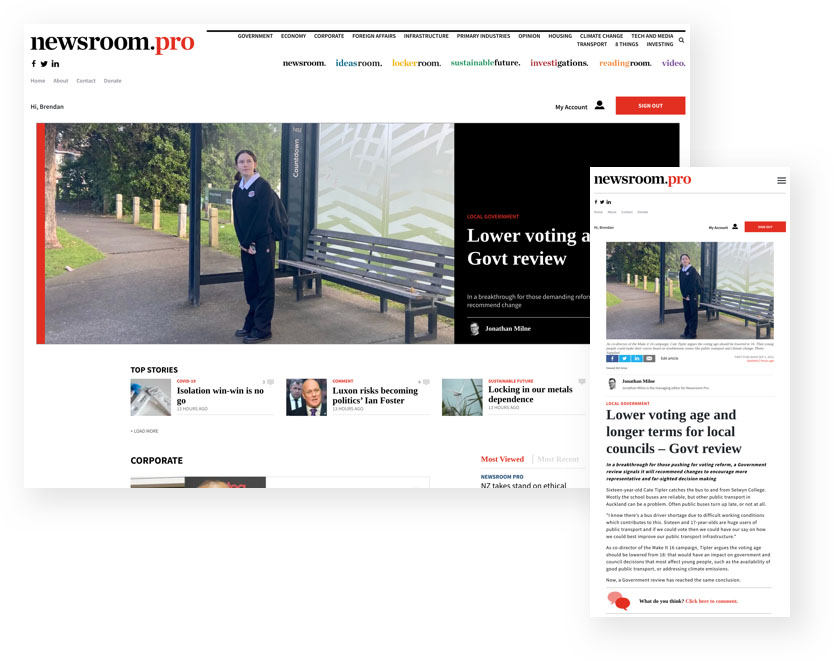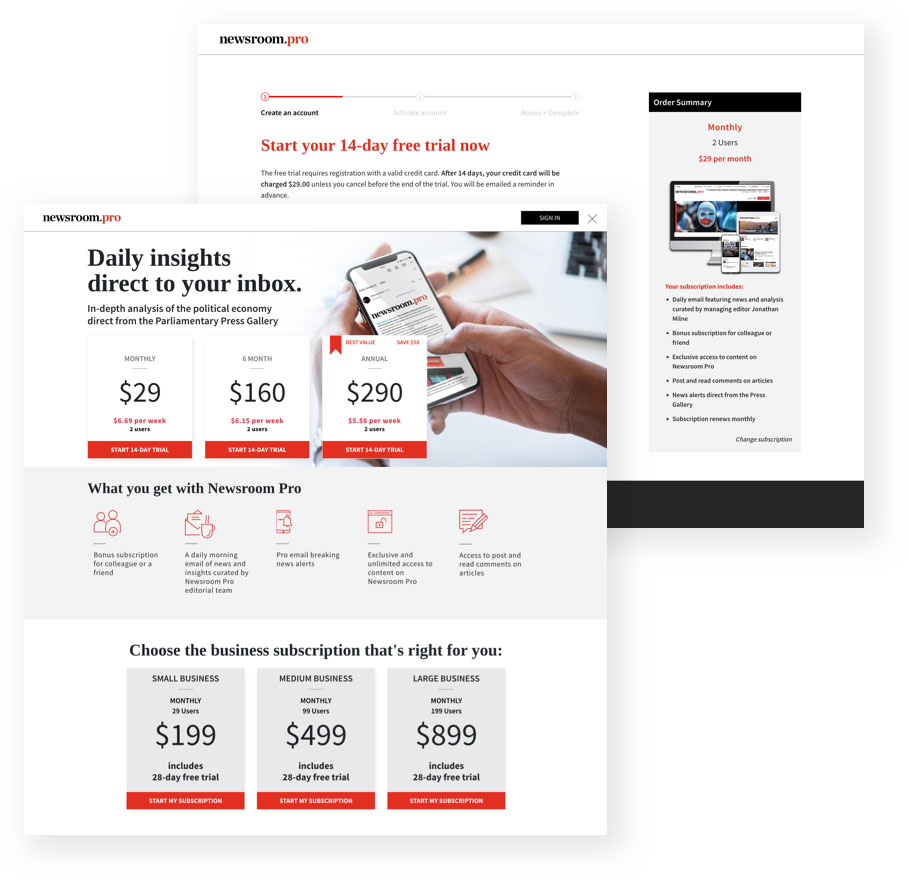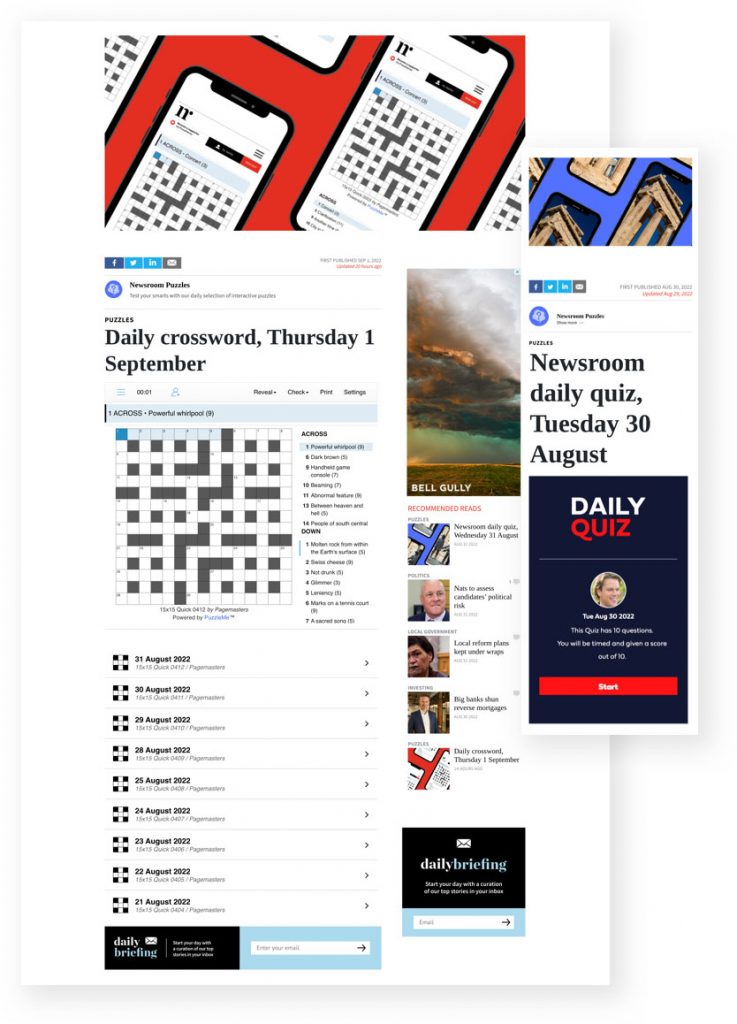 One of New Zealand's most prominent digital news outlets has enjoyed a meteoric rise.
Co-founders Mark Jennings and Tim Murphy launched independent news and current affairs website Newsroom.co.nz in 2017. Entering a small market occupied by established players, they needed a professional publishing platform that could help them quickly increase readership, and support a path to a sustainable future. They chose Publish.
Together we developed a custom-built website that, coupled with an easy-to-use backend, would showcase the slick written and video work produced by their experienced team of staff writers and contributors. A year later, Newsroom was jointly named Website of the Year at the 2018 Voyager Media Awards.
"Having a digital partner that has a deep understanding of news is invaluable in a competitive media market," said Vanita Prasad, Newsroom's reader revenue and engagement manager. "Pagemasters are responsive, flexible and always up for the challenge of helping us innovate as we strive to provide the best experience for our readers."
In their Five Years of Newsroom impact report, released in March 2022, Newsroom noted subscriptions and donations constituted 58 per cent of their revenue. Despite launching in 2017 without a subscription model, they now boast more than 7000 business, government departments and individual subscribers.
Their premium service, Newsroom Pro, is facilitated by the multipurpose Publish paywall and allows readers to choose from multiple subscription options that include free trial periods and secondary users. Account-holders receive early access to premium content and the platform's MailChimp integration ensures everyone with a login is automatically added to a mailing list that receives daily briefings and breaking news alerts direct to their inbox.
Alongside the subscription service, a customised integration with Stripe allows Newsroom to collect one-off and recurring donations to support their journalism. A crowd-funding donation campaign to send a Newsroom reporter to Glasgow for the 2021 UN Climate Change Conference reached its goal on day one – and ended up with double the total sought.
When Newsroom set out to increase engagement with articles, together we created a custom comments module. Available to Newsroom Pro subscribers, it includes a filter that flags potentially offensive language with site administrators. The comments workflow includes approval by authors or administrators before publication. 
Having launched with a team of 16 staff writers, not all of whom were employed full-time, Newsroom featured more than 1700 contributors over its first five years. One generated 664,000-plus unique page views via a weekly column; more than 1600 articles were penned by leading NZ academics; and the site's The Detail podcast was downloaded three million times. 
The advanced user permissions that come out of the box with Publish make it easy for Newsroom's contributors to submit and edit content from anywhere in the world. 
Newsroom's first article was an investigation into free-range eggs that cast doubt on the integrity of what was sold in supermarkets, prompting immediate and significant changes. Half a decade later, their award-winning team is still delivering. And so are we.
To find out more about how Publish can power and streamline your digital content publishing, visit publish.pagemasters.com or get in touch today.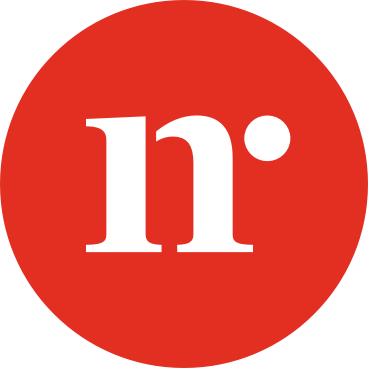 "Pagemasters are responsive, flexible and always up for the challenge of helping us innovate as we strive to provide the best experience for our readers."
Vanita Prasad Engagement Manager, Newsroom.co.nz